The Book of Mormon End Time Edition
Understanding Hidden Things
Book of Mormon: End Time Edition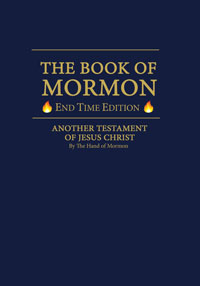 Customer Images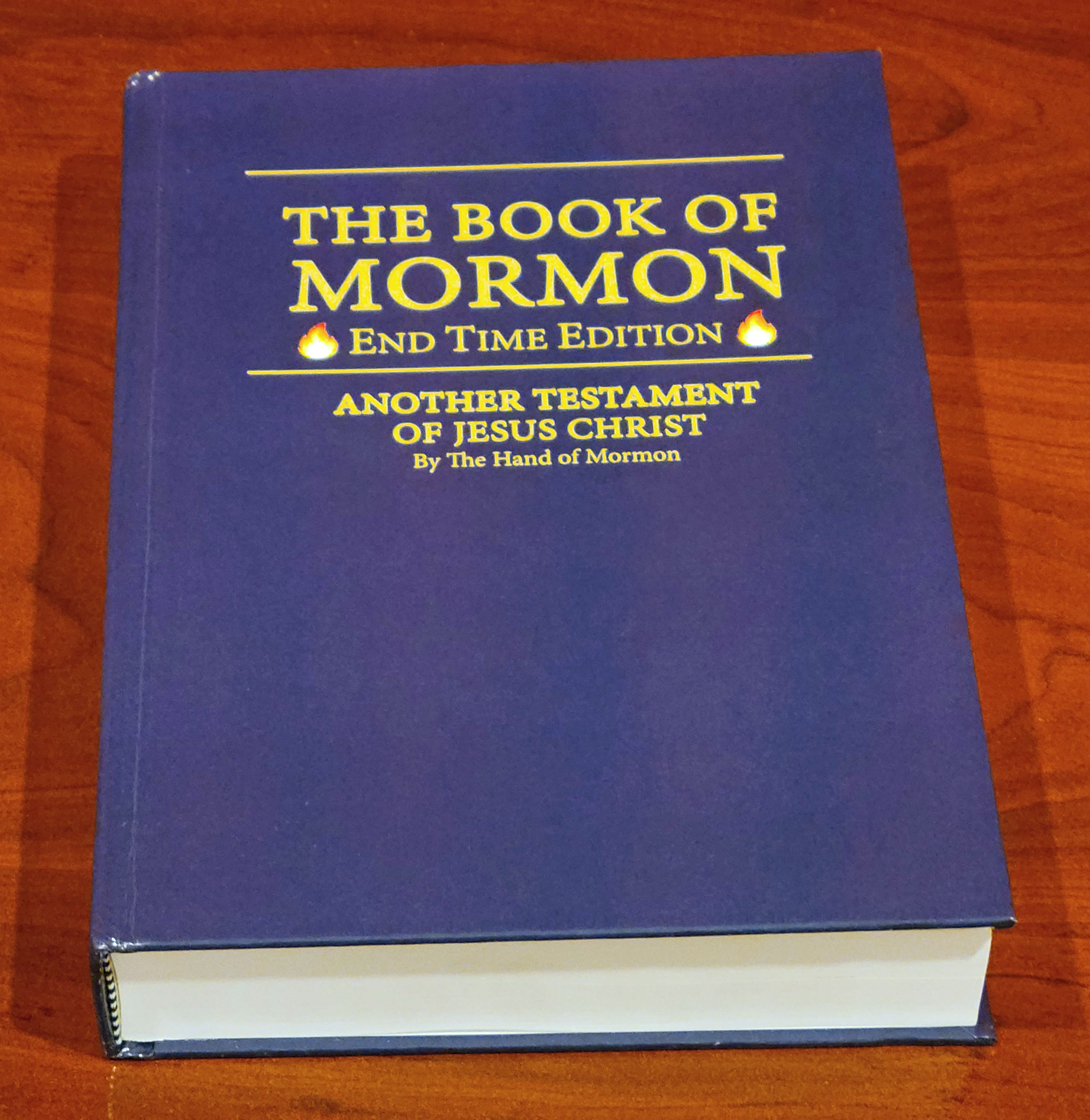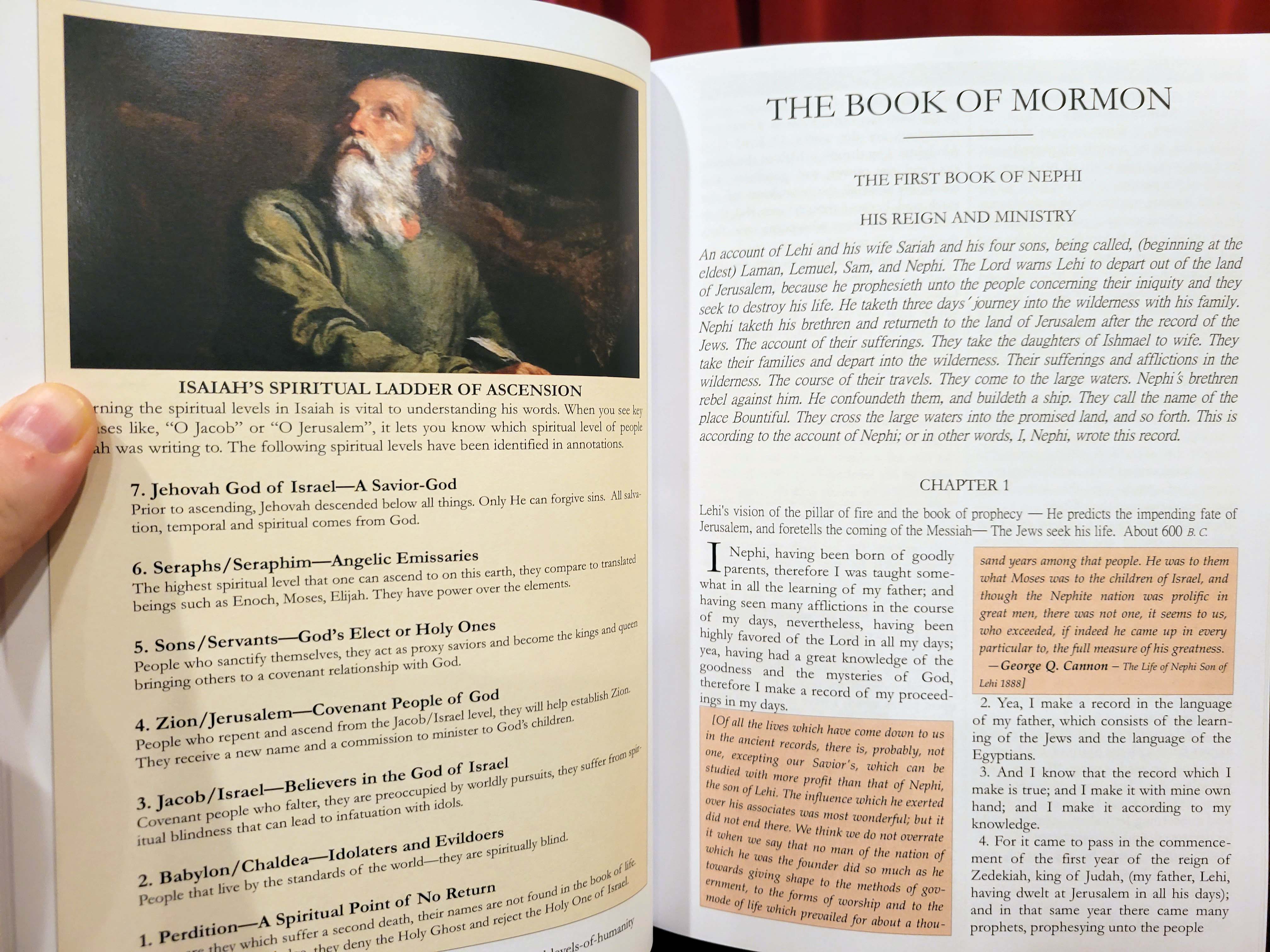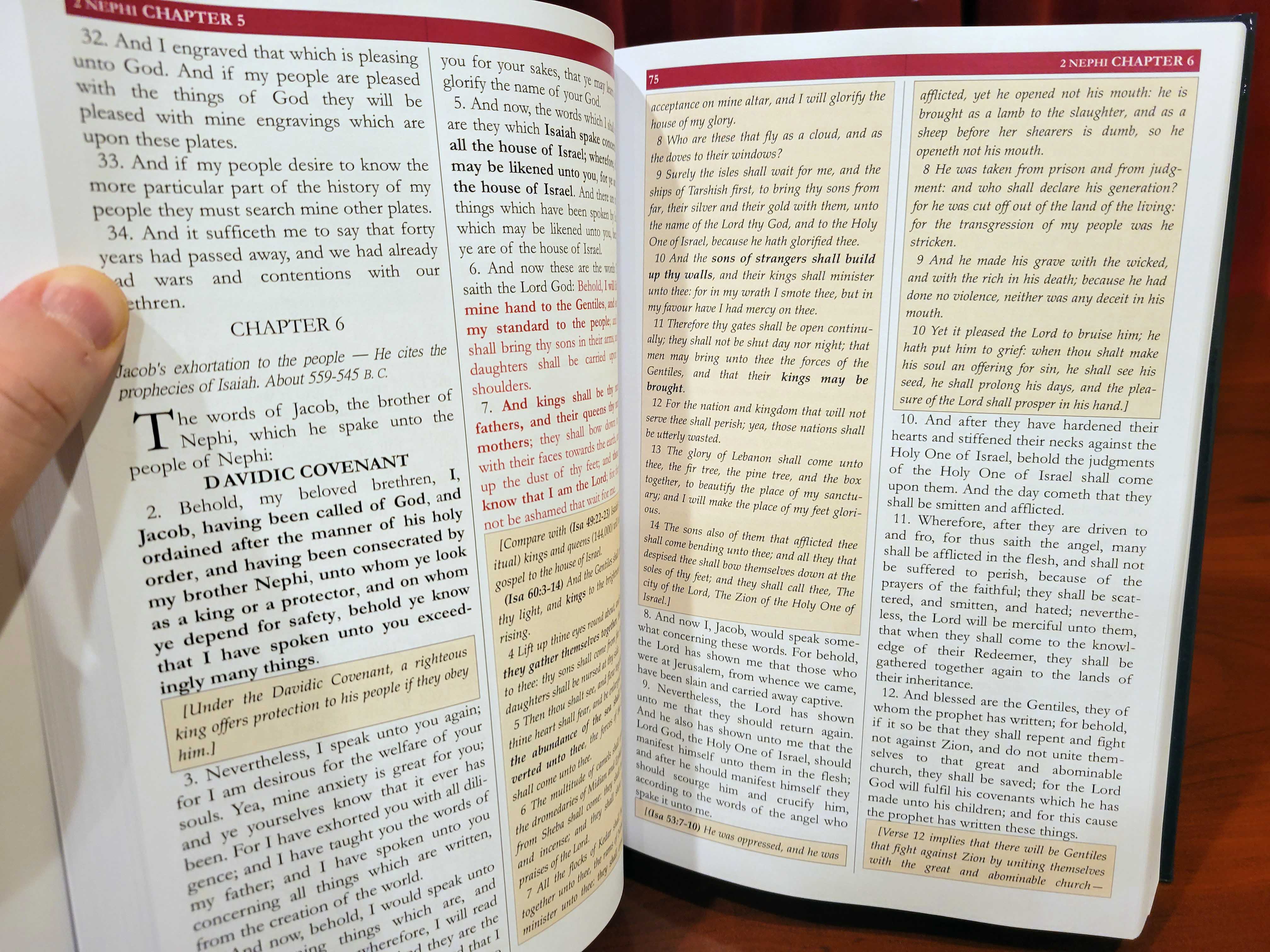 Best Seller

Book of Mormon: End Time Edition

by The Hand of Mormon

This edition is printed on PREMIUM PAPER.

The Book of Mormon was first published in March 1830 in Palmyra, New York, under the direction of printer Egbert B. Grandin. The typesetting, printing, and calf-leather binding of 5,000 copies—nearly 3 million total pages—began in August 1829 at a cost of $3,000, paid for through the sale of part of Martin Harris' farm.

The 1920 edition of the Book of Mormon (actually printed in 1921) was produced by a committee of Apostles, including Elders George F. Richards, Anthony W. Ivins, Joseph Fielding Smith, James E. Talmage, and Melvin J. Ballard.

Why get the End Time Edition? WHEN THE POWER GOES OUT AND YOU WISH YOU HAD ALL THOSE ISAIAH REFERENCES IN ONE PLACE. You want to read and understand hidden things.

What is different about the Book of Mormon End-Time Edition vs. the 1920 Edition?
The 1920 footnotes have not been included.
BOOK OF MORMON END-TIME WARNINGS AND COMMANDMENTS have been added to the introduction which introduces the reader to a very often overlooked commandment to study the words of Isaiah. 3 Ne 23:1-3
A GUIDE TO UNDERSTANDING ISAIAH AND THE BOOK OF MORMON has been added at the end of this book with many scripture references.
This book is 7x10 with a 12pt. font.
Annotations with commentary and other scriptures based on the research of Avraham Gileadi, Robert Kay, Hugh Nibley
COLOR annotations and chapter indicators
The words of the Savior are in RED.
THE HARD COVER EDITION is printed with Premium COLOR on PREMIUM PAPER.
In 2 Ne 25:5-8 Nephi explains to the reader that in order to understand the words of Isaiah you need to taught in the ways of the Jews... 5. Yea, and my soul delighteth in the words of Isaiah, for I came out from Jerusalem, and mine eyes hath beheld the things of the Jews, and I know that the Jews do understand the things of the prophets, and there is none other people that understand the things which were spoken unto the Jews like unto them, save it be that they are taught after the manner of the things of the Jews. 8. Wherefore, they are of worth unto the children of men, and he that supposeth that they are not, unto them will I speak particularly, and confine the words unto mine own people; for I know that they shall be of great worth unto them in the last days; for in that day shall they understand them; wherefore, for their good have I written them.
Isaiah annotations.
Instead of skipping over the words of Isaiah in 2 Nephi, you will find yourself reading them over an over again with the help of annotations that will bring out hidden things and greater understanding. These annotations are based on the work of Avraham Gileadi PHD, a Hebrew scholar taught in the ways of the Jews.
We learn in Mosiah 1:3,5 that the brass plates contain mysteries or hidden things.
3 And he also taught them concerning the records which were engraven on the plates of brass, saying: My sons, I would that ye should remember that were it not for these plates, which contain these records and these commandments, we must have suffered in ignorance, even at this present time, not knowing the mysteries of God.
5 I say unto you, my sons, were it not for these things, which have been kept and preserved by the hand of God, that we might read and understand of his mysteries...
Notice the words read and understand of his mysteries. Isaiah himself tells us that there are hidden things: (Isaiah 48:6; 2 Ne 20:6) Thou hast seen and heard all this; and will ye not declare them? And that I have showed thee new things from this time, even hidden things, and thou didst not know them.
Why does this version cost more than other Book of Mormon editions?
The cost for COLOR on PREMIUM paper is expensive!
Read more...
$
79.95

$60.95

Buy on Amazon